Regular price
Sale price
$10.00 USD
Unit price
per
Sale
Sold out
Upgrade your 3D printing hotend with our Copper and Titanium Bi-Metal Heatbreak. Designed to improve the heat conductivity and dissipation of your hotend for better printing results. The heatbreak features a combination of copper and titanium, with 2 copper sections providing excellent thermal conductivity, while the titanium layer ensures corrosion resistance and durability.
This bimetal heatbreak is compatible with a variety of 3D printer models, including E3D V6, and is designed to keep the heat in the heatblock, preventing it from traveling up to the rest of the heatbreak and heatsink. This leads to less heat conduction in the heatsink area, resulting in improved printing quality and fewer clogs.
Upgrade your 3D printing hotend today with our Copper-Plated Titanium Bi-Metal Heatbreak, and experience improved heat insulation, efficient heat dissipation, and reliable performance.
Share
View full details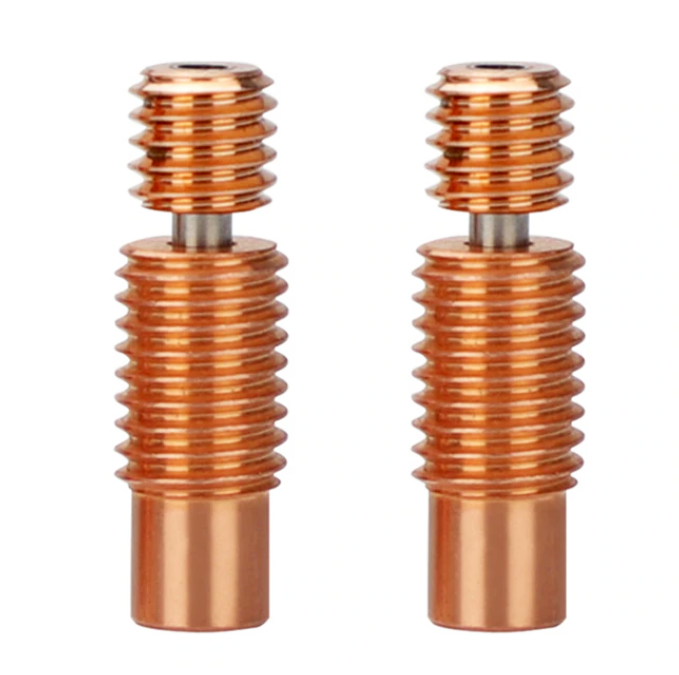 3D Printed items are made to order and ship within 2 weeks via USPS.

Please Note: **Made to order 3D Printed product listings feature computer generated images. 3D Printed items will have layer lines and other 3D Print artifacts.**


We use materials from Paramount 3D, Polymaker, Prusa3D, and Amazon.
We heat treat all applicable products. Click to learn more about our materials and post processing.


Contact sales@homegrown3d.com for semi custom design and specialty colors and materials.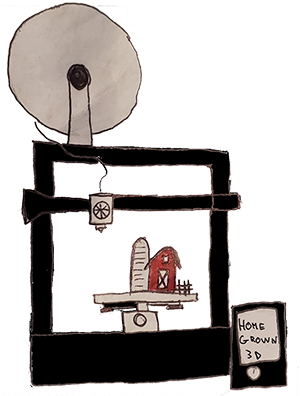 Find more information and the files at HomeGrown 3D
We share all of our .STL files, how to guides, blogs and more at HomeGrown3D.com.